Loyalty + Analytics + Digital Marketing
CIBC takes off with a more personalized experience
Situation
As one of Canada's leading travel reward credit cards with close to 1 million members, CIBC Aventura® wanted to further increase Cardholder engagement, drive program KPIs and educate Cardholders on everything the program has to offer.
Approach
As CIBC's loyalty partner, Bond worked closely with the bank to develop a human centric engagement strategy coupled with compelling digital marketing creative that goes beyond what is expected from a traditional financial institution. The approach also required a deep understanding of Cardholder behavior to identify client interactions to ensure desired results were achieved. The Aventura Cardholder Engagement (ACE) strategy was launched and consists of a diverse set of email triggers designed to deliver personalized communications based on individual Cardholder behaviors. The triggers drive specific product and loyalty actions in a fun, creative and effective way to provide Cardholders with relevant information at the most optimal time.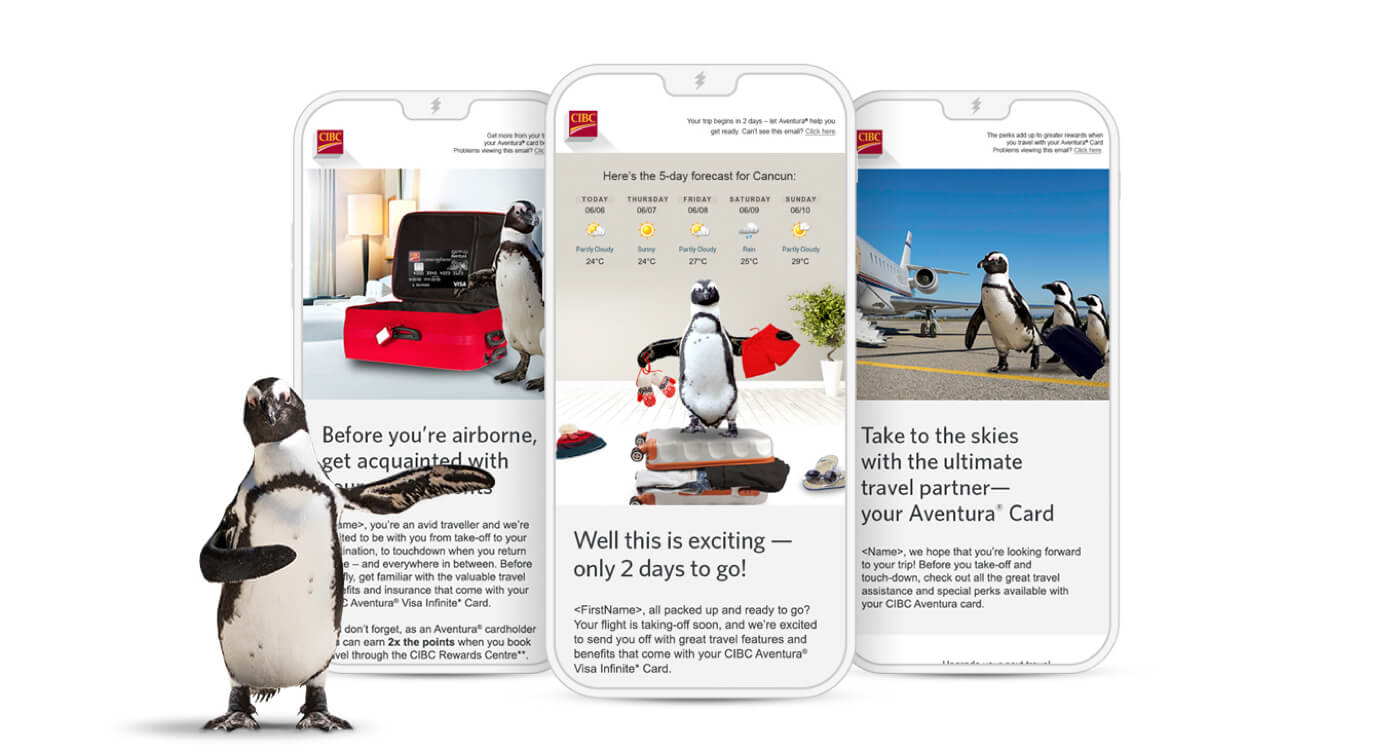 Results
In its second year, the ACE strategy surpassed expectations and continues to drive positive results for CIBC and its Aventura card portfolio. Both open and overall engagement rates significantly surpassed industry benchmarks and ACE emails delivered double digit lifts over control in CIBC Rewards website visits and redemptions. Cardholders felt more valued, recognized and rewarded which resulted in increased engagement with the Rewards program and the brand.