Mastermind Toys
Bond & Mastermind come together to make play more rewarding.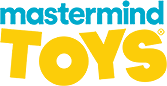 Situation
Canada's largest specialty toy and children's book retailer, Mastermind Toys, wanted to get to know customers better and communicate directly with them in a meaningful way. They engaged us to design and build a loyalty program that was driven by customer needs, lived up to the spirit of their brand, and delivered growth for the business.
Approach
Building upon the Synapze platform in Azure environment, we integrated with the POS to allow in-store registrations, member look-up (no card needed), and loyalty perks redemptions. We created a mobile responsive member website to manage registrations and provided Loyalty and CRM communications enabled by triggered lifecycle moments—to onboard new members and communicate and deliver perks of the program, on an ongoing basis
Results
3 months after launching Mastermind Toy Perks, members spend 36% more on average, and in all top 10 product categories the average spend of a Perk customer is higher than a non-member.